Skateboarding in Lansing, Mi
I've decided to put up a few images of local skateboarding. Look for more of these this summer. All photos taken by
Michael Blabac
unless otherwise noted.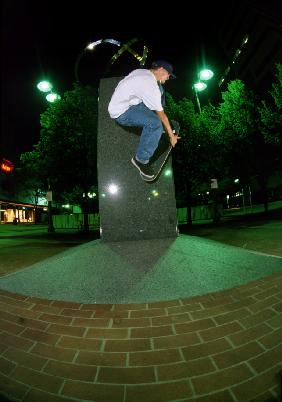 This is my friend Tony Torrance (tltorran@mtu.edu) doing a big wallie off a statue in downtown Lansing. Tony resides in Lansing in the summer and spends his winters studying and snowboarding at Michigan Tech.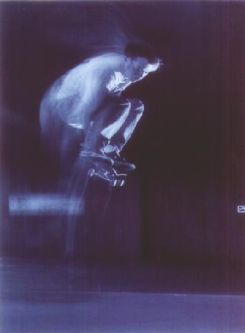 This is me doing a backside grab out of a bump in an MSU parking garage.